Does your marketing literature clearly present the quality, experience and customer service that your company provides?
Powerful marketing literature, also known as "collateral," can give your business credibility, reinforce your brand and create a lasting impression on your customers: catalogs, newsletters, product sheets and brochures, letterhead, presentation folders, specification sheets, case histories or application sheets, special event brochures, annual reports, manuals, technical bulletins, posters, product insert sheets, labeling, recruitment materials and so on.
Every piece of literature doesn't have to look identical, but they should all look planned as a compatible unit. Imagine your literature laid out in front of you on a conference table. Does it all look like it comes from the same company? It should.
What does your marketing literature say about you?  Here are some pieces that we've developed.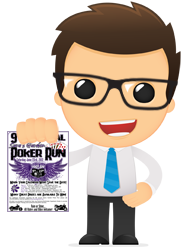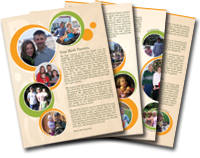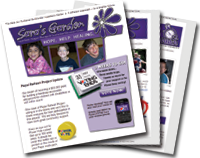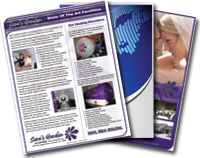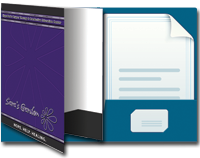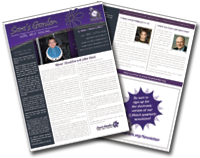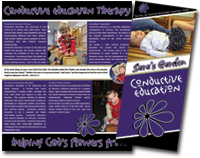 TAKE A LOOK AT SOME OF OUR CLIENT TESTIMONIALS
Chad Baus
President of Sales, CAR 1
"We couldn't be happier with the work Sonrise Graphix did for us to create our website, or with the process it took to make it what it is. He was readily available to answer our questions and take the steps needed to help us meet our goals."
Rita McQuillin
Owner, Samuel Mancino's Archbold
"We are so thrilled with our new website. We've received so many positive comments from staff and customers!"
Aaron Baus
President of Purchasing, CAR 1
"We get frequent compliments on our website's professional look, quality and usability."
Travis Moser
Senior Consultant, Fusion Alliance
"I've worked with Matt to develop and implement a couple of website projects. Throughout my interactions with him, I was consistently impressed with his technical knowledge and the way that he interacted with myself and others."
Doug Gilliland
Board Member, Black Swamp Arts Council
"Matt combines his mastery of the technical process and distinctive creative flair with outstanding support. I highly recommend Sonrise Graphix!"
Heather Clausen
Office Manager, Aquatek Water Conditioning
"Sonrise Graphix created a website and logo for our company.  The website provides relevant information to our customers and is easy for our staff to update as needed.  The personal interaction during the process of creating a website and logo was top-notch."
Diane Tinsman
Board President, Black Swamp Arts Council
"We were thrilled with the vibrant new website that Sonrise Graphix designed for Black Swamp Arts Council!  From start to finish, Matt was exceptional.  His creativity, professionalism, thoroughness and patience made the process a positive experience."
With millions of websites available online and more being added every single day, how do you ensure that your company website is unique and will stand out amongst your competition?
Isn't it time that you took control of your company's marketing identity? We will work with you to create a unique company identity for both your online and print publishing needs.
We can help you create and build an online social media presence that blends with your marketing direction and assist you in making sense of how to utilize these powerful networking tools.
Let's talk. Every great relationship starts with a conversation. We'll provide a complimentary review of your brand, your brochure, your website, or your next big idea and give you some insight.