Client focused. Results driven.
WE STRIVE FOR CLIENT SATISFACTION
Sonrise Graphix offers high-quality premium graphic and website design services that are customized according to each client's needs. We work with clients closely to understand each company's online target audience in order to address their individual needs.
We keep the lines of communication wide open and reciprocal. You'll be informed and empowered from inception to project review and beyond. We think that's key to a happy, productive relationship and to the best results.
We focus on clean coding and the use of CSS and Javascript to give your website the desirable look and feel. We love working with our clients to create unique projects and strive to exceed your expectations. We are capable of converting your ideas into reality and providing the best solutions for your specific needs.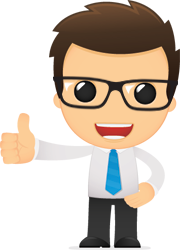 Clear communication is the key to strong results for each project. Our approach begins with an initial discussion about the design project. We get an in-depth look at the current situation; your story, your approach, who you are trying to reach and the key goals involved. Then we take a look at the larger picture or context. This forms the foundation upon which we visualize, explore new directions, and contextualize approaches for achieving the goals of the project. Designs are discussed and developed and honed into the final version. The project is completed with the creation of the final deliverable.
Research client offerings, market and competitive landscape. Analysis of goals and objectives of client offerings to deliver design and content in an effective campaign.
Develop strategy and approach using conclusions of data gathered. Conceptualize visual presentation methods based upon strengths of client offerings.
Create the visual architecture of the conceptual approach. Explore, develop color, type treatment, look and feel of the design. Present comps for client review and discussion.
Designs created in final format for print production and/or media outputs, online integration or media presentation as needed. Production and delivery of deliverables.
Are you tired of waiting on others to make website changes for you?  Are you interested in utilizing a content management system but had no idea what CMS even stood for?  WordPress is a free and open source dynamic content management system based on PHP and MySQL. It has many features including a plug-in architecture and a template system.
WordPress is currently the most popular CMS system in use on the Internet.  A WordPress system enables you to update, edit, change or modify content of your website in the most convenient manner. Sonrise Graphix can provide custom WordPress design and development services that put you in control of your website's content.  Make changes when you want… where you want.

TAKE A LOOK AT SOME OF OUR CLIENT TESTIMONIALS
Chad Baus
President of Sales, CAR 1
"We couldn't be happier with the work Sonrise Graphix did for us to create our website, or with the process it took to make it what it is. He was readily available to answer our questions and take the steps needed to help us meet our goals."
Rita McQuillin
Owner, Samuel Mancino's Archbold
"We are so thrilled with our new website. We've received so many positive comments from staff and customers!"
Aaron Baus
President of Purchasing, CAR 1
"We get frequent compliments on our website's professional look, quality and usability."
Travis Moser
Senior Consultant, Fusion Alliance
"I've worked with Matt to develop and implement a couple of website projects. Throughout my interactions with him, I was consistently impressed with his technical knowledge and the way that he interacted with myself and others."
Doug Gilliland
Board Member, Black Swamp Arts Council
"Matt combines his mastery of the technical process and distinctive creative flair with outstanding support. I highly recommend Sonrise Graphix!"
Heather Clausen
Office Manager, Aquatek Water Conditioning
"Sonrise Graphix created a website and logo for our company.  The website provides relevant information to our customers and is easy for our staff to update as needed.  The personal interaction during the process of creating a website and logo was top-notch."
Diane Tinsman
Board President, Black Swamp Arts Council
"We were thrilled with the vibrant new website that Sonrise Graphix designed for Black Swamp Arts Council!  From start to finish, Matt was exceptional.  His creativity, professionalism, thoroughness and patience made the process a positive experience."
With millions of websites available online and more being added every single day, how do you ensure that your company website is unique and will stand out amongst your competition?
Isn't it time that you took control of your company's marketing identity? We will work with you to create a unique company identity for both your online and print publishing needs.
We can help you create and build an online social media presence that blends with your marketing direction and assist you in making sense of how to utilize these powerful networking tools.
Let's talk. Every great relationship starts with a conversation. We'll provide a complimentary review of your brand, your brochure, your website, or your next big idea and give you some insight.